Growing your own vegetables is a satisfying hobby. Not only does home gardening give you an abundance of fresh produce, but the practice is both rewarding and therapeutic. At FoxFarm, we can't think of a better way to spend the afternoon than digging in the soil, soaking up the sun, and breathing in the fresh air.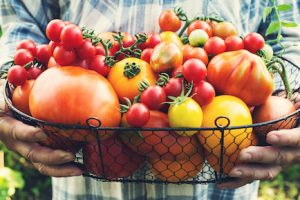 Whether you are interested in stocking your kitchen with fresh vegetables or feeling connected to the rhythm of nature, gardening is an amazing pastime. Who knows, if you do well enough in your garden, you may even save a few dollars on groceries.
As proud gardeners ourselves, FoxFarm is here to walk you through some of the basics of vegetable growing. It is our hope that once you've read through this guide, you'll gain a lifelong passion for horticulture- and be able to grow some awesome tomatoes!
Choosing the Right Location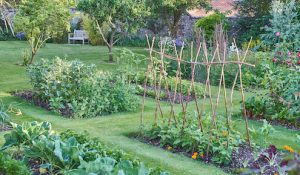 A great place to start with vegetable growing is choosing the best location for your garden. Simply put, some places in your yard will be better for growing vegetables than others. If you live on a hill, be sure not to plant your garden on a north-facing slope. Due to the position of the sun in the northern hemisphere, south-facing slopes will always have the most abundant sunlight.
Another factor to consider in choosing the right location for your garden is protection. If your property is notoriously windy, you will want to consider planting your vegetables somewhere that is shielded from the wind. This could be next to your house, or perhaps adjacent to a row of trees.
Container Gardens vs In-Ground
Another major consideration when growing your own vegetable garden is choosing between a container garden or an in-ground garden. For many people, this question is answered simply by looking at your current living situation. If you are renting your home, it's likely you cannot dig an in-ground garden for obvious reasons.
The size of your intended garden is another factor that will help you decide between container gardens and in-ground gardens. To illustrate, if you are planning a large garden with multiple rows of crops, an in-ground garden is likely your best choice. FoxFarm has several products designed for in-ground gardening, including our Happy Frog Soil Conditioner and FoxFarm Original Planting Mix soils.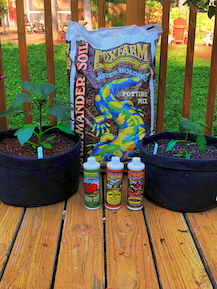 A final point to consider in choosing between an in-ground garden and a container garden is how well the soil drains in your location. If you are considering an in-ground garden, but the ground beneath is solid clay and rock, you might want to reconsider. You must ensure that the soil drains properly and allows for air penetration to the root zone.
50-100 gallon fabric pots are great container options for novice vegetable gardeners. These pots are easy to work with and allow for maximum soil drainage and air penetration. FoxFarm has talked to several growers who swear by Ocean Forest and Happy Frog Potting Soil mixes for their fabric container gardens. Other container growers have found success in hot, dry climates with Salamander Soil Water Holding Potting Mix. If you'd like to forgo the container altogether, you can also find Ocean Forest and our KO KO BOP Coconut Coir Blend in convenient 3 cubic foot grow bags.
Easy Plants for Beginners
FoxFarm recommends beginner gardeners choose vegetables that are easy to grow. By making wise crop selections before you get started, you will help ensure a large harvest at the end of the season.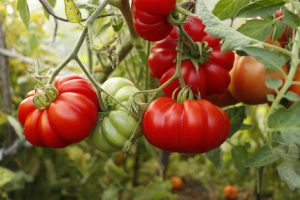 Tomatoes
Tomatoes are one of the most popular crop choices among new gardeners. Not only are they easy to grow, but there are countless varieties to choose from – from heirlooms to Roma tomatoes. To get the most out of your crop, be sure to plant tomatoes somewhere that gets 6-8 hours of direct sunlight per day. Tomatoes also enjoy moist soil.
Peppers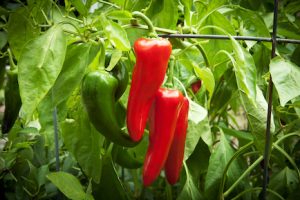 Peppers are another easy crop that does well in the summer heat. Like tomatoes, there is an endless assortment of pepper varieties to choose from, from mild bell peppers to spicy jalapenos. Pepper plants prefer 6-8 hours of full sun each day and should be watered regularly.
Green Beans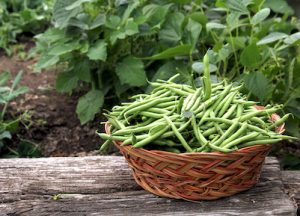 Green beans are another good choice for beginners. Green beans grow as either pole beans or bush beans. Pole beans are tons of fun to grow because they crawl up tomato cages, plant trellises, and other supports. Conversely, bush beans grow in self-supported, squatty plants that are less than 2ft. tall. Bean plants love the full sun and do the best in warm temperatures.
Watering and Fertilizing
With a little research and practice, watering and fertilizing your vegetable garden can be a cinch. At the outset, FoxFarm recommends you hand-water your crops with a hose or watering can. In doing so, you will get an intimate feel for how much water your plants are drinking. Even more, hand-watering affords more "face time" with your vegetables, where you can carefully assess overall plant health.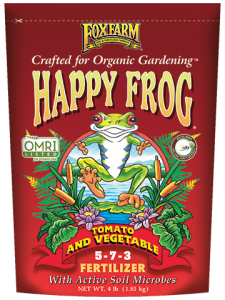 In developing a watering plan, you should research each crop variety and take note of their water requirements. With this info as a baseline, you can make alterations to your watering schedule depending on the weather. For instance, a solid week of hot and dry weather will require more watering than a week with cloudy, cold conditions. If you are unsure, you can purchase an affordable moisture meter from your local garden supply store.
Your choice of fertilizer will depend largely on your chosen crops and watering plan. To illustrate, FoxFarm's Happy Frog Tomato & Vegetable Fertilizer is a great dry nutrient mix that is most conducive to watering with a hose. Simply apply the mix to the top of your soil and water. If you enjoy using a watering can, Big Bloom and Grow Big are amazing liquid fertilizers that will support your garden through a whole growing season.
Helpful Tips for Starting a Garden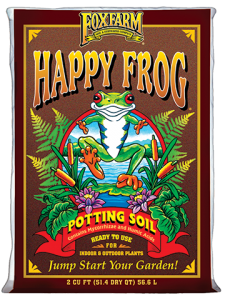 To help get you going with your vegetable garden, we'd like to leave you with a few additional morsels of wisdom.
When it comes to getting a garden started, newbies are often perplexed when it comes to choosing between seeds and plant starts. We recommend you establish your first few vegetable gardens with plant starts. In doing so, you avoid the extra labor and materials needed to grow crops from seed. For best results, purchase some hearty starts from your local nursery and plant them in Happy Frog Potting Soil.
Whenever you grow crops outdoors, you must account for bugs and critters. To help control bugs, spray
with our Don't Bug Me Home & Garden Insect Spray. For larger pests like deer and rabbits, we recommend you build a fence around your garden. This fence can be temporary or permanent, depending on your goals and set up.
Conclusion
Once you get your garden started, kick back, take a break and enjoy the environment that you've created. Starting your own vegetable garden will not only provide you with an abundance of fresh produce – it is also a relaxing practice that helps you feel connected with nature. The FoxFarm team is crazy about growing, and we love seeing your thriving gardens via social media. Please feel free to tag us and use the hashtags #FoxFarmSoil and #FoxFarmNutrients when posting photos of your plants. We can't wait to see how everything grows!
If you have any questions, please give us a call! Our Product Support Team can be reached at (707) 443-4369 or [email protected]. May the Fox Be With You!