Effective Date: March 1st, 2020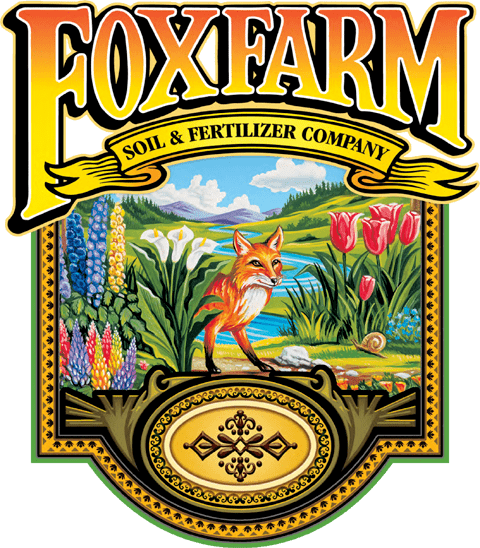 Welcome to FoxFarm! FoxFarms's website and services are provided by United Compost and Organics Corporation dba FoxFarm Soil & Fertilizer Company, a California corporation ("FoxFarm," "we," or "us"). These Terms of Use ("Terms") are a legally binding contract and govern your access to and use of FoxFarm's website and other digital services (collectively, "Services").
It is important that you carefully read and understand these Terms. These terms provide important information, including our limitation of liability, your waiver of any right to participate in a class action, and your agreement to resolve any disputes between you and FoxFarm by binding individual arbitration. By using the Services, you agree to be bound by these Terms. If you do not agree to these Terms, you should not use the Services.
Changes to these Terms or the Services
We reserve the right to change these Terms from time to time, in our sole discretion. In addition, we may change or stop providing the Services at any time. All changes are effective immediately. You agree that your continued use of the Services following such changes constitutes your acceptance of such changes to these Terms.
Registration and Your Account
You will need to create a user account to access our Services. If you are creating an account on behalf of an authorized retailer ("Retailer"), you represent and warrant that you are authorized to grant all permissions and licenses provided in these Terms on behalf of such Retailer, to bind such Retailer to these Terms, and that you agree to these Terms on behalf of the Retailer.
You agree that the information that you provide us during registration is accurate, complete, and current and that you will update your information with us to keep it accurate, complete, and current.
You must treat your user name, password, or any other piece of information as part of our security procedures, as confidential, and you must not disclose it to any other person or entity. You are solely responsible for your account and all activity associated with your account, including maintaining the confidentiality of your password. You agree to notify us immediately of any unauthorized access to or use of your user name or password or any other breach of security.
Your Privacy
You acknowledge and agree that any personal information that you provide or that we collect in connection with the Services will be treated in the manner described in our Privacy Policy, which can be found here, and is incorporated into these Terms.
Your Use of the Services
No FoxFarm materials or property, including the FoxFarm IP and Images (see "Brand Guidelines" below) may be copied, reproduced, displayed, republished, downloaded, posted, digitized, translated, modified, transmitted, distributed, or commercially exploited in any way, except as expressly permitted in these Terms. You are prohibited from any use of data mining, robots, or any other data gathering and extraction tools in your use of the Services.
The rights granted to you constitute a limited license and not a transfer of title. All right, title, and interest in and to the Services, FoxFarm IP and Images are, and will remain, the exclusive property of FoxFarm and its affiliates. The Services, FoxFarm IP and Images are protected by copyright, trademark, other laws of the United States, and possibly by jurisdictions outside of the United States. Nothing in these Terms gives you a right to use FoxFarm's intellectual property, including but not limited to the FoxFarm IP and Images.
Subject to these Terms, FoxFarm grants you a limited, non-exclusive, non-transferable, and revocable license to use the Services, FoxFarm IP and Images. This license is for the sole purpose of enabling you to use and enjoy the benefit of the Services, FoxFarm IP and Images as provided by FoxFarm, in the manner permitted by these Terms.
The Services may, from time to time, contain newsletters, blog posts, articles and other information (the "Content") that is presented for educational and informational purposes only. Under no circumstances will we be liable in any way for any Content, including, but not limited to, any errors or omissions in any Content, or for any losses or damages of any kind incurred as a result of the use of any Content.
Brand Guidelines
Subject to these Terms, you may only use FoxFarm's trademarks, logos, domain names, other distinctive brand features (collectively "FoxFarm Trademarks"), or copyrights (such copyrights together with the FoxFarm Trademarks, collectively "FoxFarm IP") and any FoxFarm product images ("Images") in the manner previously approved by FoxFarm.
Nothing in these Terms gives you a right to use the Images or FoxFarm IP beyond the permission you have been granted to use the Images or FoxFarm IP on your website, in your catalogs, or advertisements. You may not use any FoxFarm IP in any modified form or as part of any corporate or trade name or in any manner suggesting any relationship between you and FoxFarm other than that of a seller of FoxFarm's products.
FoxFarm may revoke or modify your license to use the Images at any time, for any reason, in its absolute discretion. If this occurs, FoxFarm will not be liable to you for any expenses, losses, or damages that you may incur. You hereby waive all claims arising from or relating to any change or discontinuation of any of the Images.
Brand Usage Guidelines for FoxFarm's Trademarks
You must follow the below guidelines when making reference to FoxFarm or any of the FoxFarm Trademarks:
• Do not adopt or use trademarks, trade names, product names, domain names, or social media handles that are confusingly similar to the FoxFarm Trademarks.
• Do not use or display the FoxFarm Trademarks more prominently than your company or product.
• Do not alter the FoxFarm Trademarks or change them in any way.
• Do not use, copy, alter, or imitate FoxFarm's logos, trade dress, color scheme, website, products, packaging, icons, marketing materials, or photographs.
• Any use of the FoxFarm Trademarks must be truthful and accurate, and not likely to cause confusion as to source, affiliation, or association with FoxFarm.
• Please only use the FoxFarm Trademarks in a lawful manner, and do not use the FoxFarm Trademarks in a damaging or derogatory way.
You cannot use the FoxFarm Trademarks in a way that implies partnership, sponsorship, affiliation, or endorsement with FoxFarm.
Your Conduct
You agree to use the Services only for lawful purposes and in a manner that does not infringe the rights of, or restrict the use and enjoyment of the Services by us, other users of the Services and/or any third party. Such restriction includes conduct which is unlawful, or which may in FoxFarm's sole opinion, result in any disruption within the Services.
You may not do any of the following while accessing or using the Services: (i) access, tamper with, or use non-public areas of the Services, FoxFarm's computer systems, or the technical delivery systems of FoxFarm's providers; (ii) probe, scan, or test the vulnerability of any system or network or breach or circumvent any security or authentication measures; (iii) access or search or attempt to access or search the Services by any means (automated or otherwise) other than through our currently available, published interfaces that are provided by FoxFarm; (iv) forge any TCP/IP packet header or any part of the header information in any email or posting, or in any way use the Services to send altered, deceptive or false source-identifying information; or (v) interfere with, or disrupt, (or attempt to do so), the access of any user, host or network, including, without limitation, sending a virus, overloading, flooding, spamming, mail-bombing the Services, or by scripting the creation of content in such a manner as to interfere with or create an undue burden on the Services.
Copyright Policy/Intellectual Property Policy
We respect the intellectual property rights of others and expect users of the Services to do the same. We will respond to notices of alleged intellectual property infringement, including but not limited to copyright infringement that comply with applicable law and are properly provided to us. If you believe that your content has been copied in a way that constitutes copyright infringement, please submit a claim regarding Copyright Infringement by e-mailing us at [email protected].
Links
The Services may contain links to third party websites, services, or other content that are not owned or controlled by FoxFarm. We do not endorse or assume any responsibility for such third party sites, information, products, or services. If you access any third party website, service or content from FoxFarm, you do so at your own risk and agree that we will have no liability arising from your use of or access to any third party website, service or content.
You have permission to use FoxFarm buttons, links, and widgets, subject to these Terms, and agree that your use of such buttons, links and widgets will link only to the Services. You may not modify such buttons, links or widgets or associated code in any manner, and may not imply or suggest that FoxFarm operates, endorses, sponsors, or recommends the website on which such buttons, links, or widgets are used. We retain the right to revoke the permission to use such buttons, links, and widgets at any time for any reason.
Security
We care about the security of our users. While we work to protect the security of your content and account, we cannot guarantee that unauthorized third parties will not be able to defeat our security measures. Please notify us immediately of any compromise or unauthorized use of your account.
Term and Termination
These Terms are effective from the date that you first access the Services or submit any information to FoxFarm, whichever is earlier, and will remain effective until terminated in accordance with its terms, except for those terms that survive termination.
FoxFarm may terminate or suspend your user account at any time, in our absolute discretion, with or without notice, for any or no reason. Upon termination of these Terms, your right to use the Services will immediately cease, and you will destroy all copies of information that you have obtained through the Services. All disclaimers,
limitations of liability, indemnification, FoxFarm rights of ownership and licenses to FoxFarm will survive any termination.
We reserve the right at any time and from time to time to modify or discontinue, temporarily or permanently, the Services or any part or portion thereof, with or without notice to you. You agree that we will not be liable to you or any third party for any modification, suspension, or discontinuance of the Services, or any part or portion thereof. Nothing in these Terms will be construed to obligate FoxFarm to maintain or support the Services, or any part or portion thereof, during the term of these Terms.
Indemnity
As a condition of your access to and use of the Services, you agree to indemnify and hold harmless FoxFarm and its subsidiaries, affiliates, licensors, licensees, shareholders, officers, directors, employees, agents and other partners, from and against any claims, suits, proceedings, disputes, demands, liabilities, damages, losses, costs and expenses, including, without limitation, reasonable legal and accounting fees (including costs of defense of claims, suits or proceedings brought by third parties), in any way related to (a) your access to or use of the Services, (b) any breach of your representations, warranties, or covenants under these Terms, or (c) your breach of any of these Terms. You will not enter into a settlement of the foregoing without our prior written approval.
Disclaimers
THE SERVICES AND ALL INCLUDED CONTENT ARE PROVIDED ON AN "AS IS" AND "AS AVAILABLE" BASIS WITHOUT WARRANTY OF ANY KIND, WHETHER EXPRESS OR IMPLIED. WITHOUT LIMITING THE FOREGOING, FOXFARM EXPRESSLY DISCLAIMS ANY AND ALL WARRANTIES AND CONDITIONS OF MERCHANTABILITY, FITNESS FOR A PARTICULAR PURPOSE, NON-INFRINGEMENT AND ANY WARRANTIES ARISING OUT OF COURSE OF DEALING OR USAGE OF TRADE.
WE MAKE NO PROMISES WITH RESPECT TO, AND EXPRESSLY DISCLAIM ALL LIABILITY, TO THE MAXIMUM EXTENT PERMITTED BY LAW, FOR: (I) COMPLETENESS, ACCURACY, AVAILABILITY, TIMELINESS, SECURITY OR RELIABILITY OF THE SERVICES OR ANY CONTENT PROVIDED BY THE SERVICES (II) ANY HARM TO YOUR COMPUTER SYSTEM, LOSS OF DATA, OR OTHER HARM THAT RESULTS FROM YOUR ACCESS TO OR USE OF THE SERVICES; (III) THE DELETION OF, OR THE FAILURE TO STORE OR TO TRANSMIT ANY CONTENT AND OTHER COMMUNICATIONS THROUGH THE SERVICES; AND (IV) WHETHER THE SERVICES WILL MEET YOUR REQUIREMENTS OR BE AVAILABLE ON AN UNINTERRUPTED, SECURE, OR ERROR-FREE BASIS.
Limitation of Liability
TO THE MAXIMUM EXTENT PERMITTED BY LAW, FOXFARM SHALL NOT BE LIABLE FOR ANY INDIRECT, INCIDENTAL, SPECIAL, CONSEQUENTIAL OR PUNITIVE DAMAGES, OR ANY LOSS OF PROFITS OR REVENUES, WHETHER INCURRED DIRECTLY OR INDIRECTLY, OR ANY LOSS OF DATA, USE, GOODWILL, OR OTHER INTANGIBLE LOSSES. IN NO EVENT SHALL FOXFARM'S AGGREGATE LIABILITY FOR ALL CLAIMS RELATED TO THE SERVICES EXCEED THE GREATER OF ONE HUNDRED DOLLARS ($100.00) OR THE AMOUNTS PAID BY YOU TO FOXFARM FOR THE PAST SIX MONTHS.
THE LIMITATIONS IN THIS SECTION SHALL APPLY TO ANY THEORY OF LIABILITY, WHETHER BASED ON WARRANTY, CONTRACT, STATUTE, TORT (INCLUDING NEGLIGENCE) OR OTHERWISE AND WHETHER OR NOT FOXFARM HAS BEEN INFORMED OF THE POSSIBILITY OF ANY SUCH DAMAGE, AND EVEN IF A REMEDY SET FORTH HEREIN IS FOUND TO HAVE FAILED OF ITS ESSENTIAL PURPOSE.
Governing Law and Jurisdiction
These Terms will be governed by and interpreted in accordance with the laws of the State of California, without regard to its conflict of laws provisions. Any claims, legal proceedings or litigation arising in connection with these Terms or the Services, for which the dispute arbitration provision below does not apply, will be brought solely in the federal or state courts located in the City and County of San Francisco, California. You consent to the jurisdiction and venue in such courts and waive any objection as to inconvenient forum.
Dispute Resolution
You and FoxFarm agree that any dispute, claim or controversy arising out of or relating to these Terms or to your use of the Services (collectively "Disputes") will be settled by binding arbitration, except that each party retains the right to seek injunctive or other equitable relief in a court of competent jurisdiction to prevent the actual or threatened infringement, misappropriation, or violation of a party's copyrights, trademarks, trade secrets, patents, or other intellectual property rights. You acknowledge and agree that you and FoxFarm each are waiving the right to a trial by jury or to participate as a plaintiff as a class member in any class action proceeding. Further, unless you and FoxFarm agree otherwise in writing, the arbitrator may not consolidate more than one person's claims and may not preside over any form class action proceeding. If this specific paragraph is held unenforceable, then the entirety of this "Dispute Resolution" section will be deemed void. Except as provided in the preceding sentence, this "Dispute Resolution" section will survive any termination of the agreement contained in these Terms.
Arbitration Rules and Governing Law. The arbitration will be administered by the American Arbitration Association ("AAA") in accordance with the Commercial Arbitration Rules and the Supplementary Procedures for Consumer Related Disputes (the "AAA Rules") then in effect, except as modified by this "Dispute Resolution" section. (The AAA Rules are available athttp://www.adr.org or by calling the AA at 1-800-778-7879). The Federal Arbitration act will govern the interpretation of this section.
Arbitration Process. A party who desires to initiate the arbitration must provide the other party with a written Demand for Arbitration as specified in the AAA Rules. The arbitrator will be either a retired judge or an attorney licensed to practice law in the state of California and will be selected by the parties from the AAA's roster of consumer dispute arbitrators. If the parties are unable to agree upon an arbitrator within 7 days of delivery of the Demand for Arbitration, then the AAA will appoint the arbitrator in accordance with AAA Rules.
Arbitration Location and Procedure. Unless you and FoxFarm agree otherwise, the arbitration will be conducted in San Francisco. If your claim does not exceed $10,000, then the arbitration will be conducted solely on the basis of documents you and FoxFarm submit to the arbitrator, unless you request a hearing and the arbitrator then determines that a hearing is necessary. If your claim exceeds $10,000, your right to a hearing will be determined by AAA Rules. Subject to AAA Rules, the arbitrator will have the discretion to direct a reasonable exchange of information by the parties, consistent with the expedited nature of the arbitration.
Arbitrator's Decision. The arbitrator will render an award within the timeframe specified in the AAA Rules. The arbitrator's decision will include the essential findings and conclusions upon which the arbitrator based the award. Judgment on the arbitration may be entered in any court having jurisdiction thereof. Any award of damages by an arbitrator must be consistent with the "Disclaimers and Limitations of Liability" section above. The arbitrator may award declaratory or injunctive relief in favor of the claimant only to the extent necessary to provide relief warranted by the claimant's individual claim.
Fees. Your responsibility to pay any AAA filing, administrative and arbitrator fees will be as set forth in the AAA Rules.
Miscellaneous
If any provision of these Terms is found to be unlawful, void, or for any reason unenforceable, then that provision shall be deemed severable from these Terms and shall not affect the validity and enforceability of any remaining provisions (except as provided for under "Dispute Resolution"). This is the entire agreement between you and us relating to the subject matter herein and supersedes any and all prior or contemporaneous written or oral agreements between you and us with respect to such subject matter. Neither these Terms nor any right, obligation, or remedy hereunder is assignable, transferable, delegatable, or sublicensable by you except with our prior written consent, and any attempted assignment, transfer, delegation, or sublicense shall be null and void. We may assign, transfer, or delegate these Terms or any right or obligation or remedy hereunder in its sole discretion. No waiver by either party of any breach or default hereunder shall be deemed to be a waiver of any preceding or subsequent breach or default. Any heading, caption, or section title contained in these Terms is inserted only as a matter of convenience and in no way defines or explains any section or provision hereof.
Contacting Us
The Services are provided by United Compost and Organics Corporation dba FoxFarm Soil & Fertilizer Company. You can contact us by e-mailing us at f[email protected] or by writing to us at the following address:
United Compost and Organics dba
FoxFarm Soil & Fertilizer Company
P.O. Box 787, Arcata, CA 95518
Effective: March 1st, 2020